Mountain Top Sports | Pikeville, KY
Mountain Top Sports and home of Fox Sports East Kentucky
STATE SOFTBALL TOURNAMENT: Johnson Central wins second tourney game in school history
Johnson Central's long drought in the girls' state softball tournament ended with a gut-wrenching 3-1 victory over Fort Thomas Highlands at John Cropp Field on Thursday.
it was the first win since beating North Laurel in 2015.
The Lady Eagles, now 28-9, move to the Elite 8 and a matchup with Rowan County at 2 pm on Saturday.
Winning pitcher Maddie Vaughn pitched out of early jams and was aided by solid defense. She allowed just one hit while walking two and striking out four.
Johnson Central snapped a scoreless game, scoring twice in the bottom of the second inning. Sophie Younce doubled home courtesy runner Lacey Smith. Keylee Blair scored on a double play.
It remained a two-run game until the home fifth when Mayson Delong scored on a bases-loaded walk.
Keylee Blair had two hits, walked, scored, and added an RBI. Randi Delong doubled and singled.
Highlands only run came on an RBI groundout in the sixth.
At Lexington
(State Softball Tournament)
SCORE BY INNINGS: R-H-E
HL (27-9)…000   001  0 – 1-1-0
JC (28-9)….020   001  x – 3-5-1
Pitching:
WP – Maddie Vaughn 
LP – Kaitlyn Dixon
Hitting: Keylee Blair 2-1b, bb, 1r, 1 RBI; Sophie Younce 2b, 1 RBI; Randi Delong 2b, 1b; Carrigan Ratliff 1 RBI; Mayson Delong bb, 1r, Johnson Central.
---
COLLEGE FOOTBALL: Kentucky football schedule 2023: Opponents, kickoff times, TV channels and streaming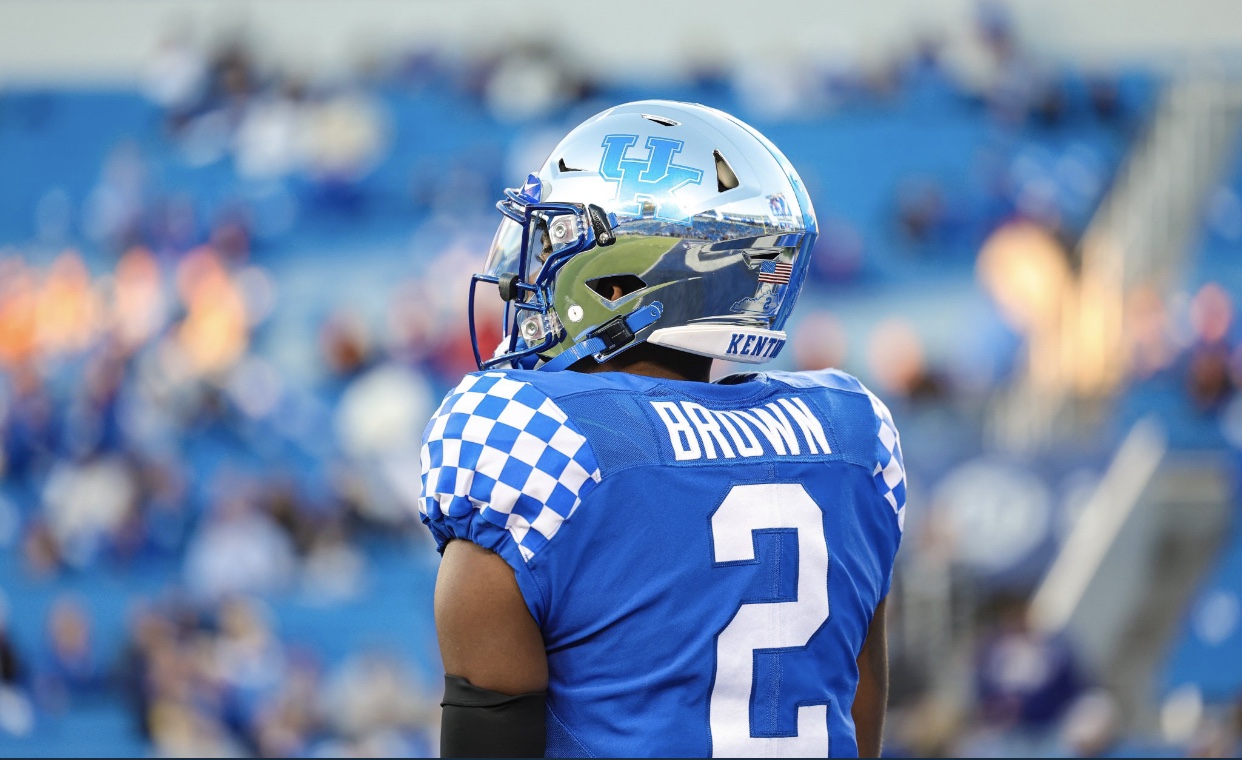 Sept. 2: vs. Ball State, Noon, SEC Network
Sept. 9: vs. Eastern Kentucky, 3 p.m., ESPN+/SEC Network+
Sept. 16: vs. Akron, 7:30 p.m., ESPNU
Sept. 23: at Vanderbilt
Sept. 30: vs. Florida
Oct. 7: at Georgia
Oct. 14: vs. Missouri
Oct. 28: vs. Tennessee
Nov. 4: at Mississippi State
Nov. 11: vs. Alabama
Nov. 18: at South Carolina
Nov. 25: at Louisville
---
Viewing page 2 of 5|Previous Page|Next Page