How long have you been on the radio?: Since the days before CDs
existed.
Favorite Food: Italian, Doritos, Ice Cream
Favorite Drink: Coffee, Green Tea
What do you do in your spare time?: In the rare event I do have spare
time, I like to play games with my son, binge watch Netflix and geek
out with gadgets.
Favorite music: 80's pop/rock, classical and select country artists
Little known fact: I am a trained opera singer.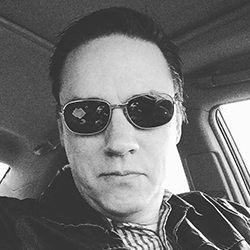 Sat | 12p-6p